Halo 4's new episodic Spartan Ops missions will be structured like a TV season and offer "several months of content", says Microsoft's 343 Industries.
The new Halo custodian, which offered fresh Halo 4 details in Game Informer over the weekend, said Spartan Ops is "an evolving episodic campaign" that has up to four players blasting through fresh missions every week.
A different 'cinematic chapter' will release via Xbox Live every week, including a CG movie sequence that "slowly unfolds the story of the UNSC Infinity mission, chronicling the struggles the Spartans encounter along the way."
343 says the Spartan Ops storyline will slot in alongside the campaign and competitive multiplayer offerings and be comparable in scope to the single-player plot. The latter now fits in to Halo cannon as virtual training onboard the UNSC Infinity, while Master Chief will encounter said ship during his solo adventures.
"The Spartan Ops season is part of what you get with the package when you buy Halo 4. We want to keep players engaged and coming back week to week," creative director Josh Holmes explained.
"We want to bridge that gap between players who really care primarily about storytelling and give them an opportunity to get their feet wet and experience multiplayer."
Along with each Spartan Ops story component, five objective-based co-op missions will be released, offering unseen events, locations and challenges to overcome.
Lead Spartan Ops designer Chris Haluke believes the constant delivery of free content will encourage players to explore all aspects of Halo 4.
"By providing players the opportunity to constantly engage with new content that they can come back to, we ultimate have them moving between campaign, co-op and competitive, while weaving this high level story across it all," he told GI. "Providing that narrative arc across the whole thing really ties the experience together."
Taken from game informer
Here are the scans from game informer: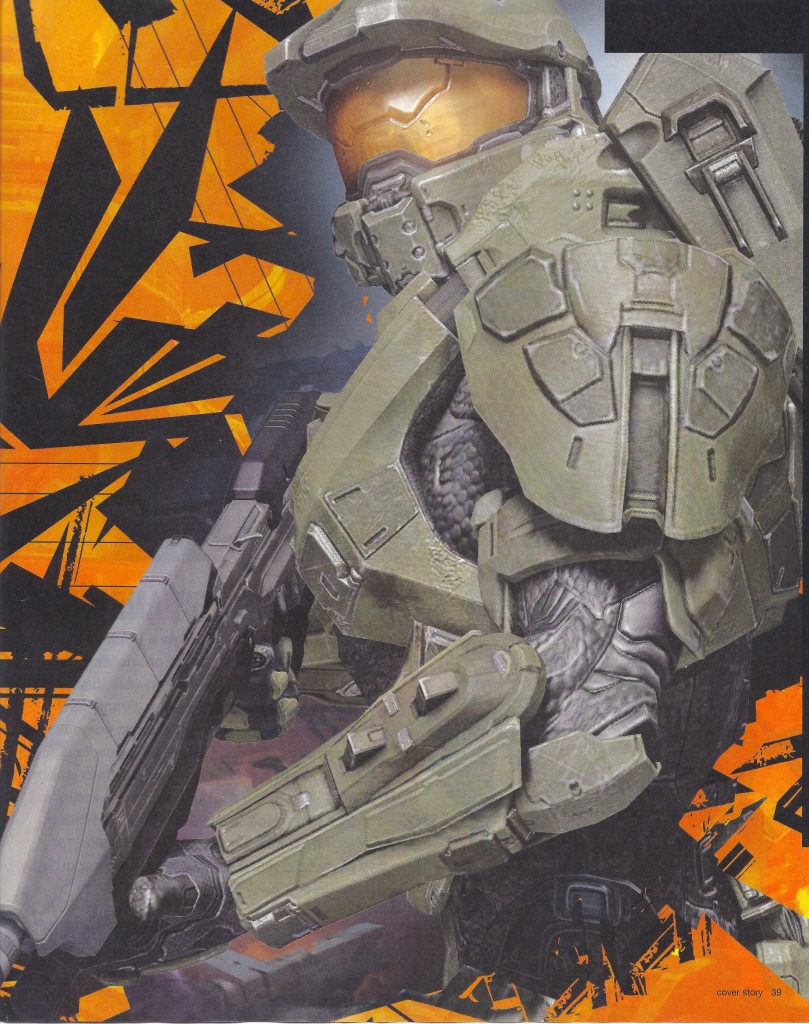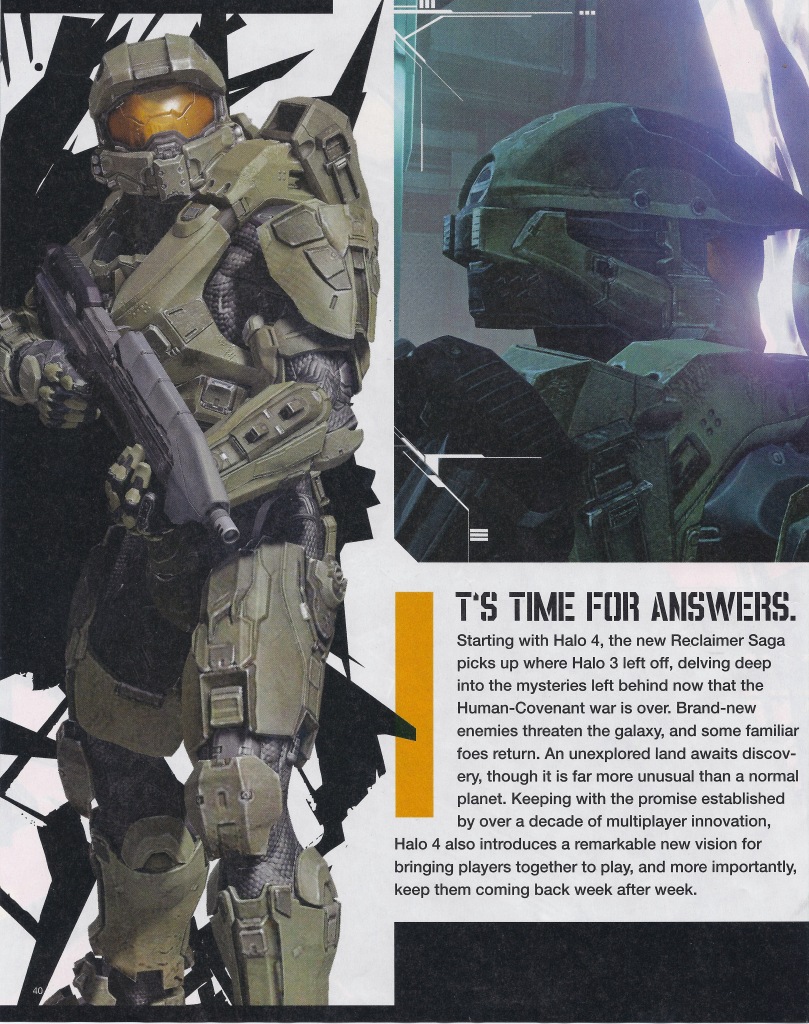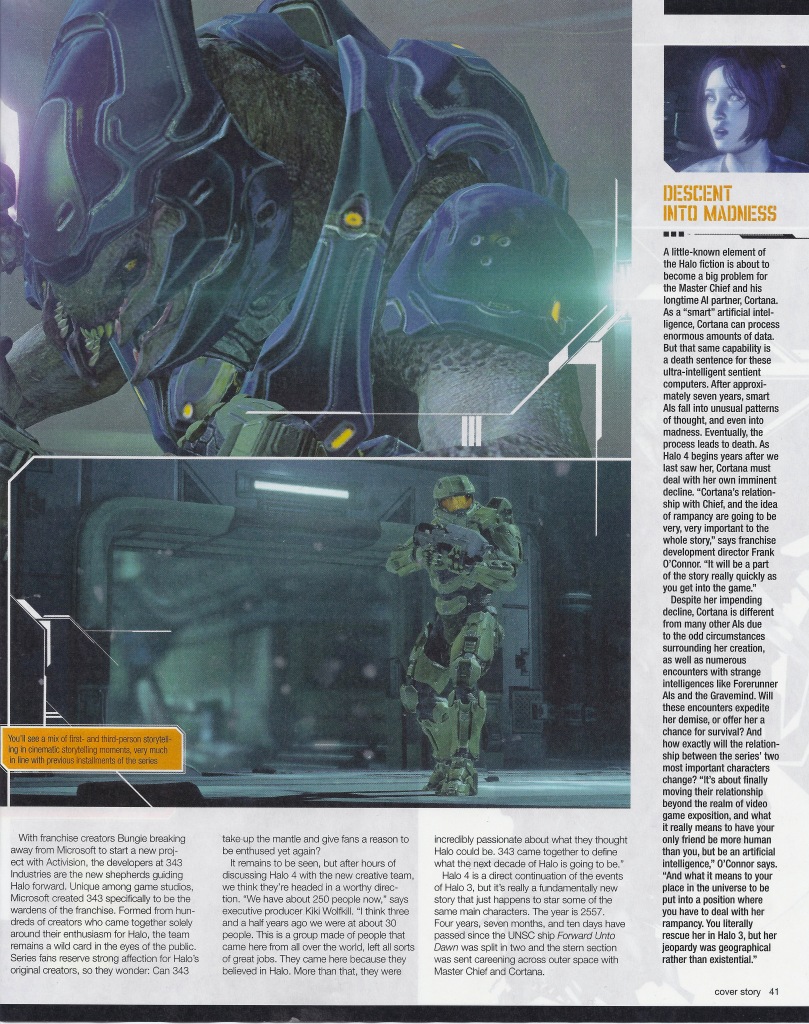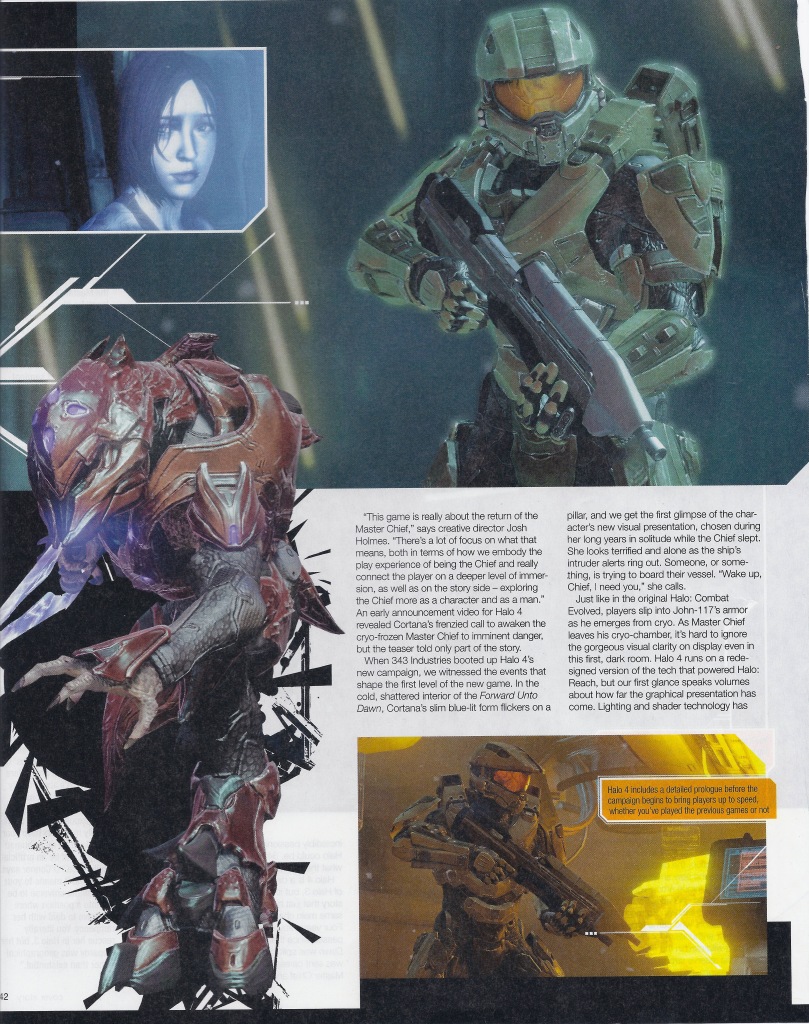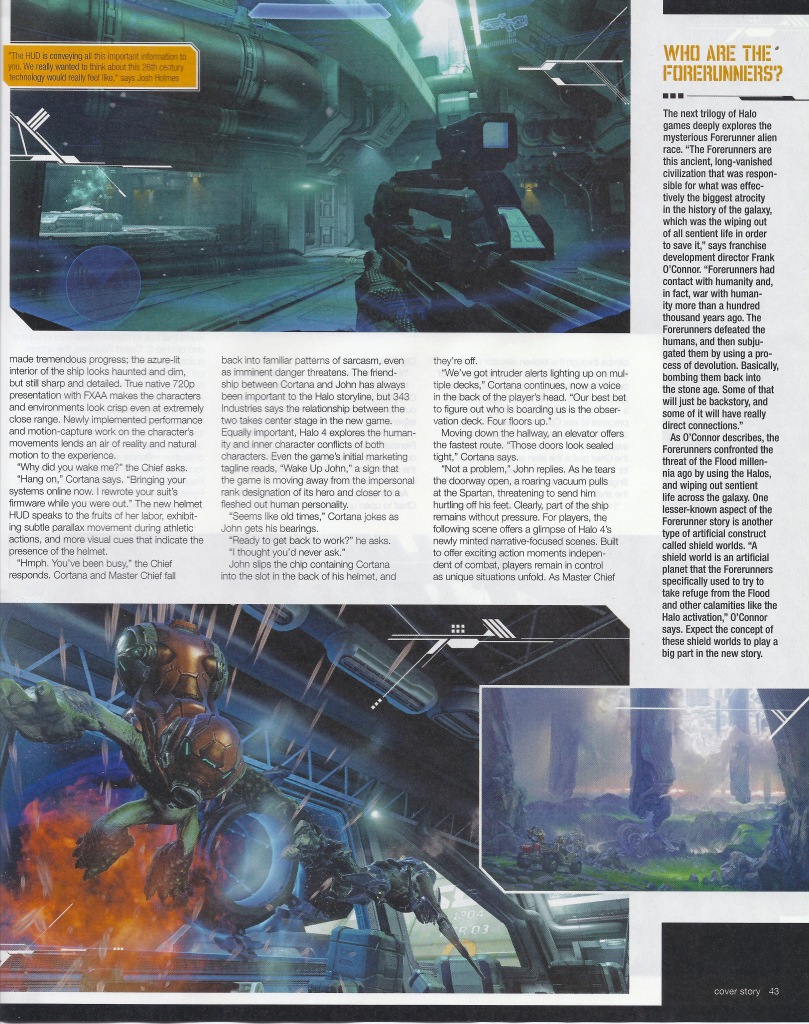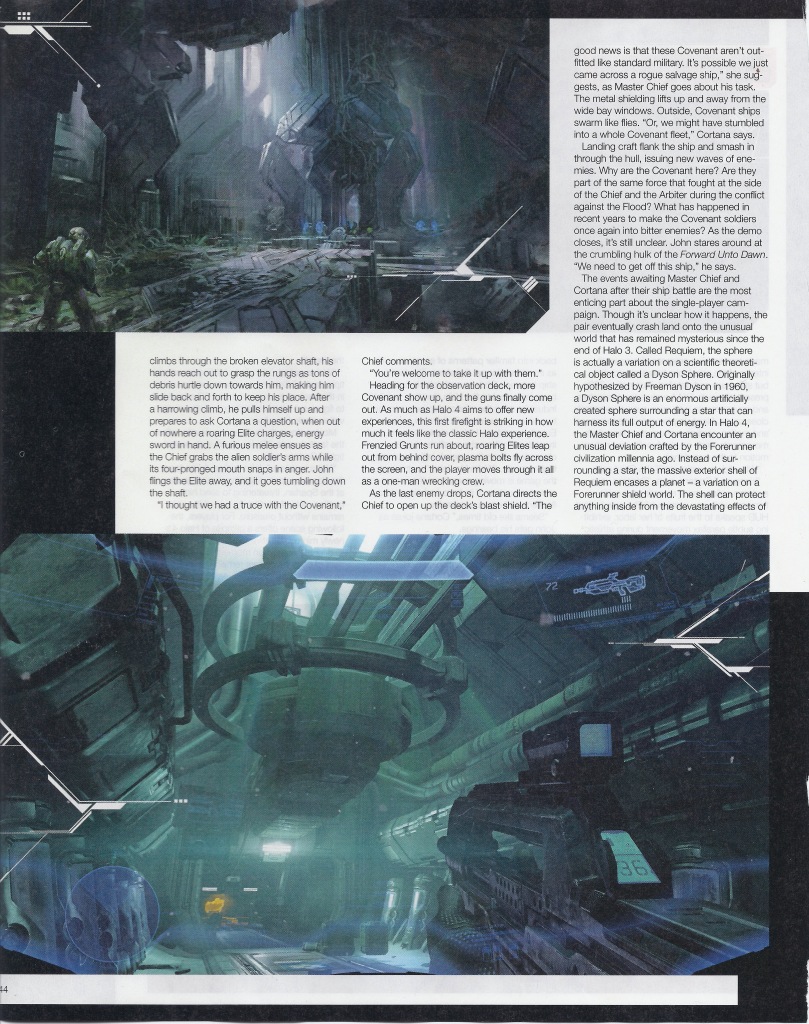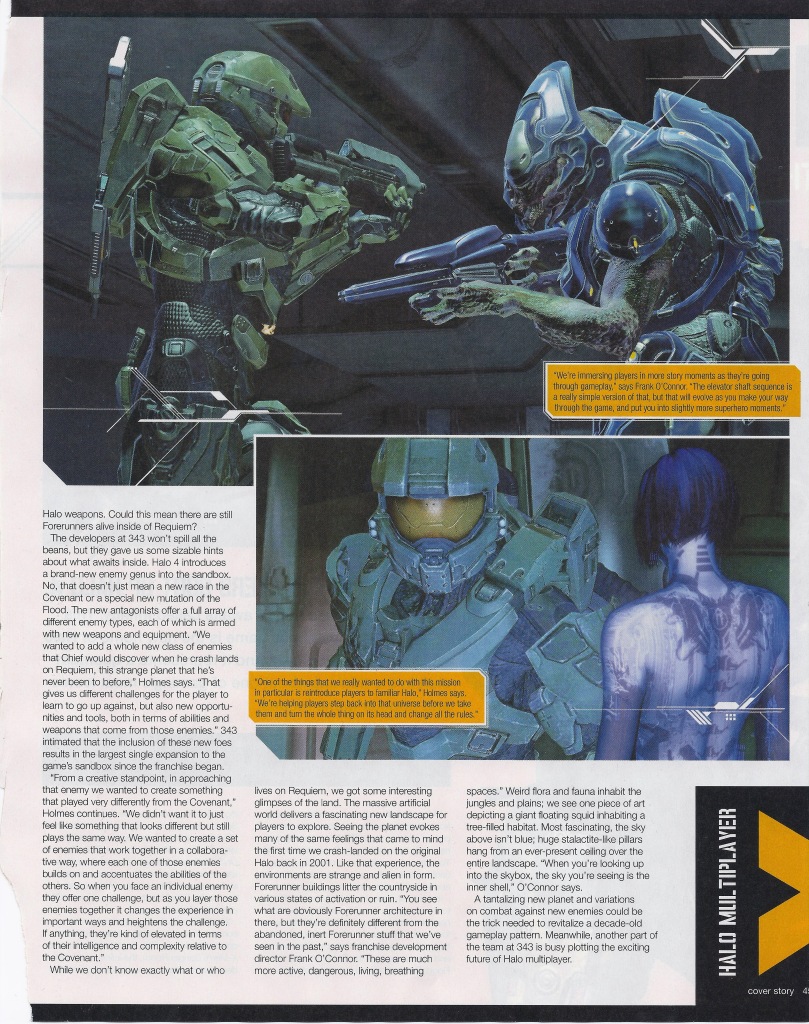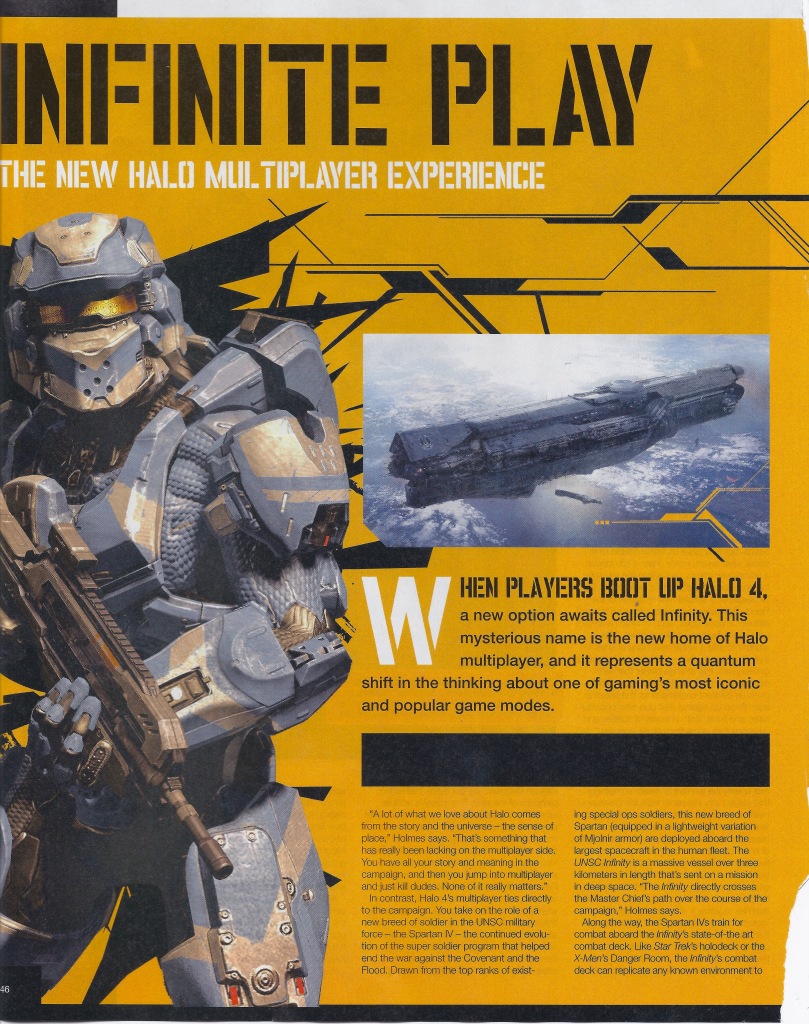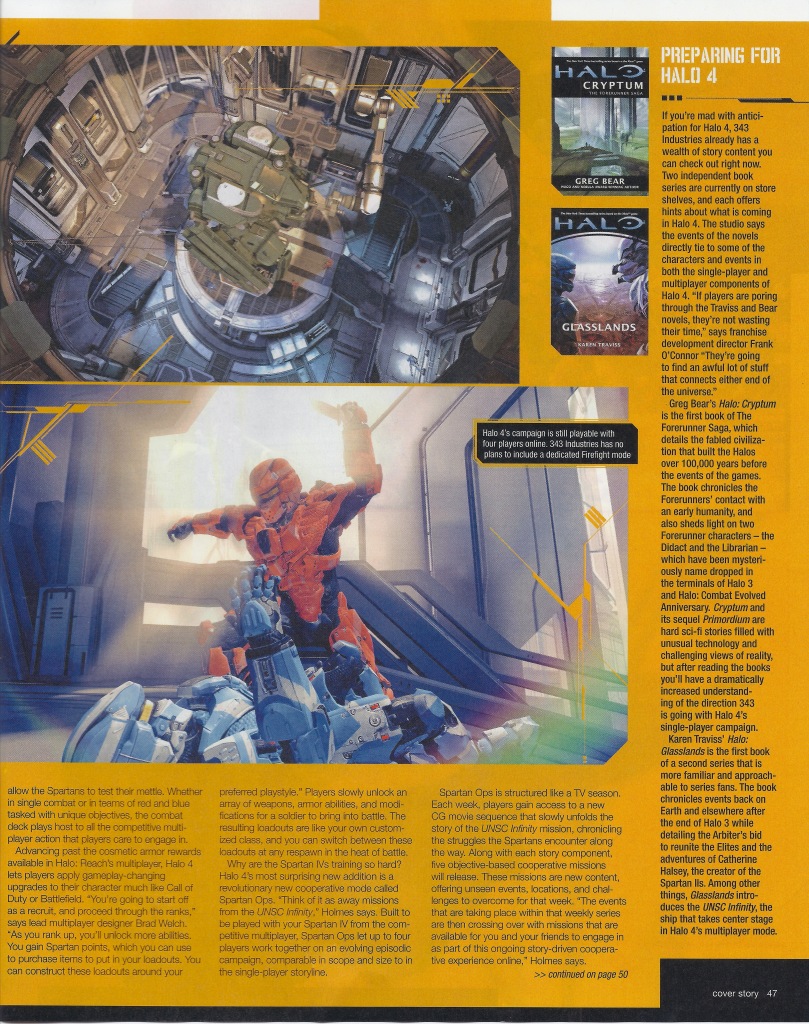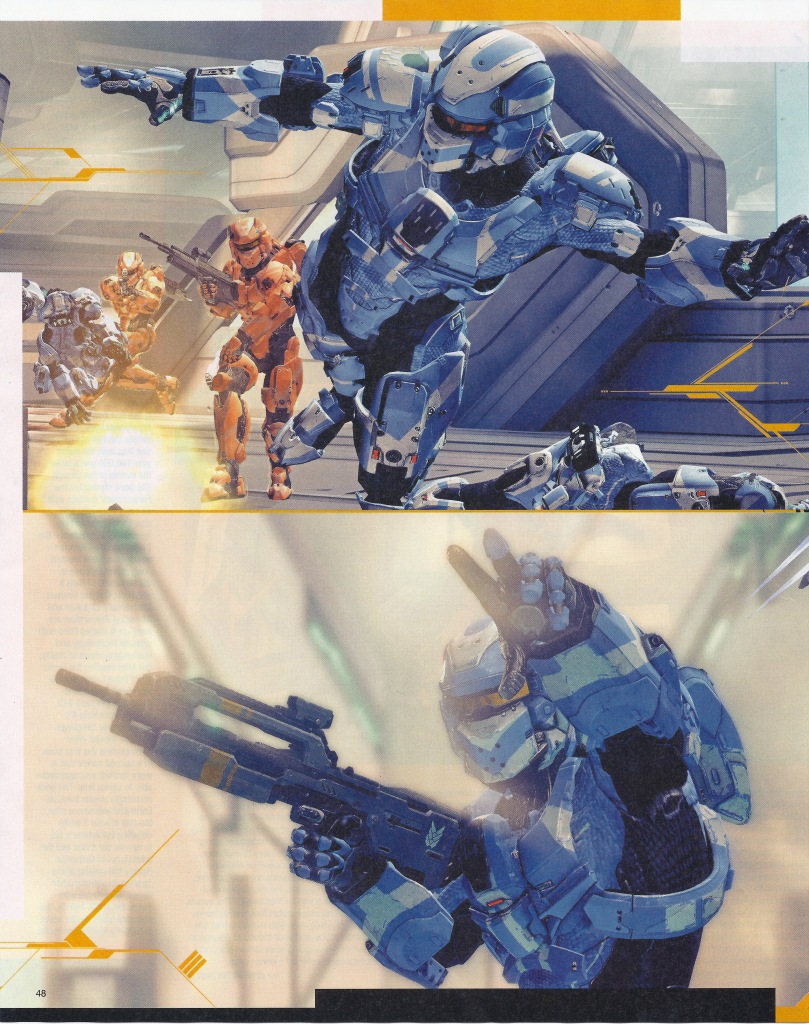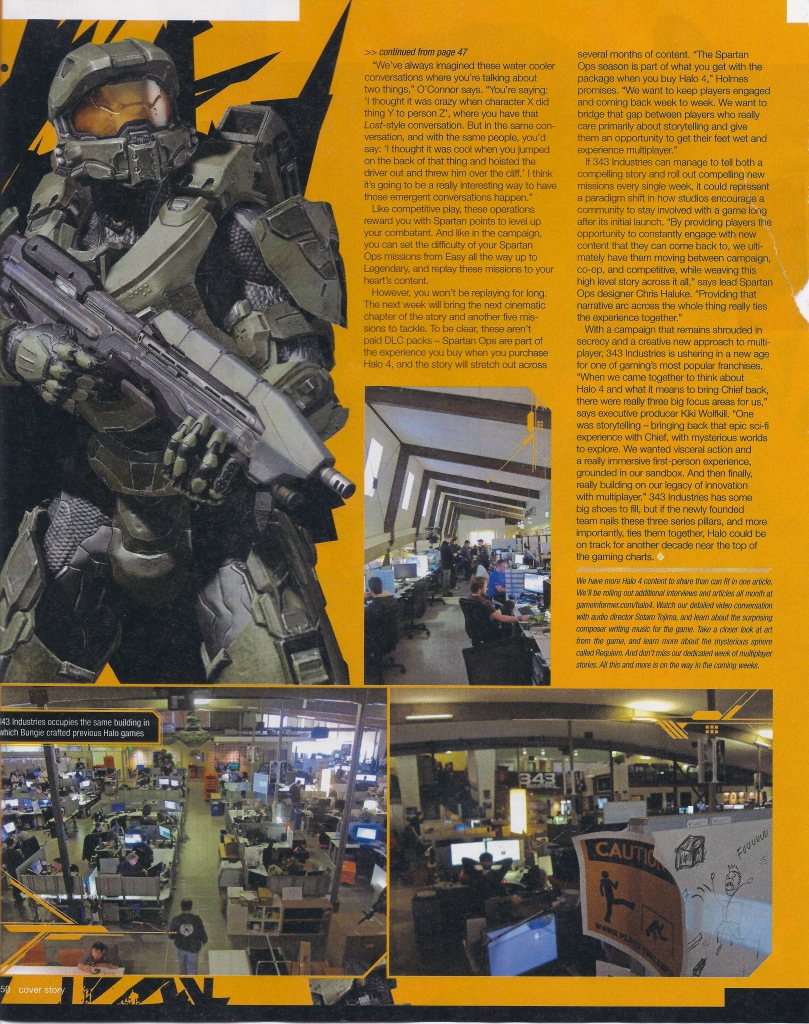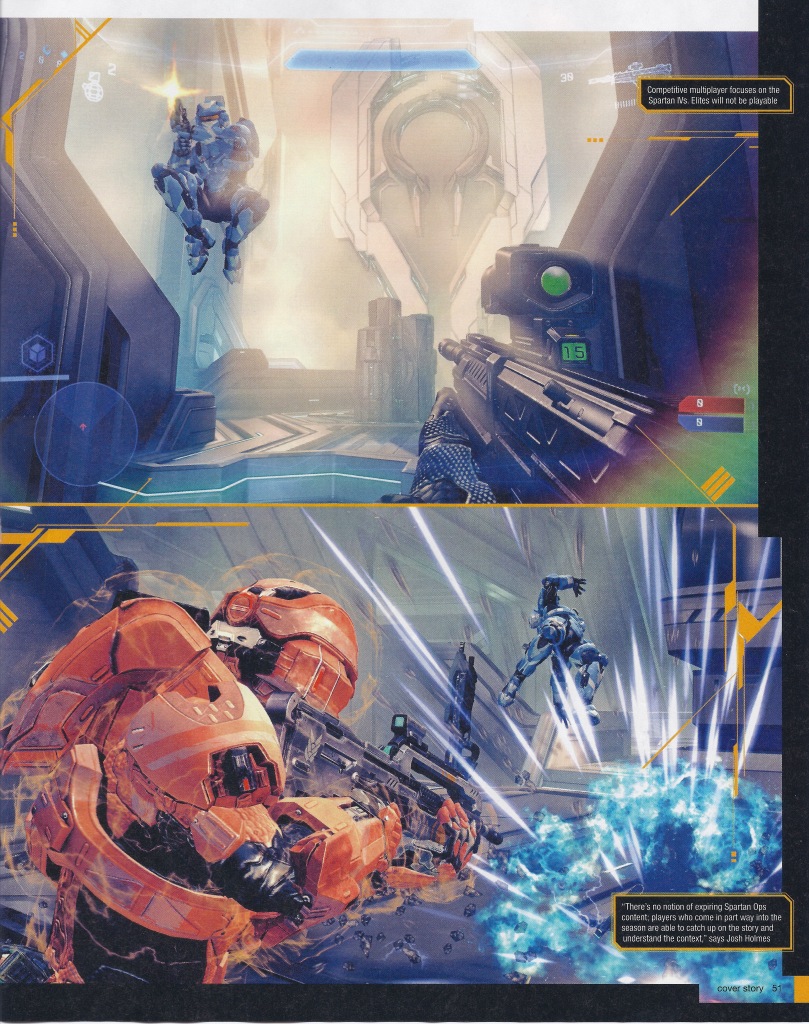 Scans are from Justpushtostart.com